Real Balance Accounting Services Ltd.
Best Bookkeeping & Accounting Services in Richmond, BC
We serve clients across Lower Mainland including Richmond, Vancouver, Coquitlam, Maple Ridge, Langley, Surrey, North Vancouver, West Vancouver, Burnaby, Delta and White Rock, BC.
Want to talk now?
Call us at (778)885-8500 or drop by our office – You can find our contact info at bottom!
Let's See How Your Business Grows With Better Outsourced Back-Office Services
Schedule a call to discuss your company's unique needs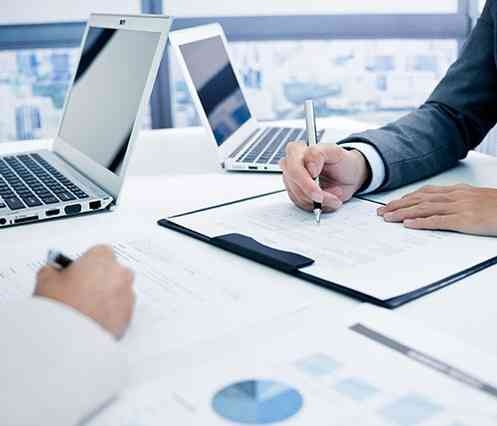 Our Partners
We work with a network of leading cloud-based applications specializing in accounting, bookkeeping, payroll, time tracking, merchant processing and expense management, to assist our clients simplify their back-office systems and focus on growth.
Testimonials
We're fortunate to have had great clients over the years.
Here's what a few of them have said.
Don & Chrissy Broatch

Jason Soprovich

Pierre Lizotte
Suzanne has been the bookkeeper for our Appliance Repair Company since 2002, and since then we feel so much guided and organized. Everything was so out of control, and she helped us to find the important documents, track our expenses, organize the files and bills in an easy and efficient way. It is not just a business for Suzanne, she really cares that each of her clients get the best service.
We are very happy with her professional practice and think she is the best thing that has happened to our company!!
Thanks Suzanne.
- Dunbar Point-Grey Appliance Service
Don and Chrissy Broatch
July 2016
Real Balance Accounting Services Ltd. has provided my company with accounting & bookkeeping support for 9 years. Suzanne MacKay-Dunn is always available to help and her many years in the field make her an excellent resource for our company. She is knowledgeable, responsive and thorough; and all this at excellent value. I would definitely recommend Real Balance Accounting Services Ltd. to anyone seeking outstanding accounting/bookkeeping assistance.
Thank you
My company has been managed by Real Balance Accounting Services Ltd. for almost 20 years. We consider their Team as part of our company team as they do us. Suzanne and Team have saved my company time and money in keeping up with the CRA requirements which in turn has covered their monthly costs for their services. I really would be lost without their caring and efficient up to date information. Recently we have moved to the cloud and we their training and patience to move has been positive. I would highly recommend Real Balance Accounting Services Ltd. for their professional approach - clean accounting as Year Ends are smooth and My Accountant always says we are lucky to have such professional bookkeeper.