Our Team
Suzanne MacKay-Dunn
CEO | Founder
Suzanne has over 25 years of experience working with small businesses. She has expertise in working with CRA and clients to put together a plan that supports both, CRA is not freezing any accounts, and the client is up to date & seeing their business growth.
Suzanne's accounting knowledge has helped many small businesses in catching up and keeping the process flowing with no penalties or interest to CRA. Suzanne works in a way that any CRA audit is stress-free, timely and simple.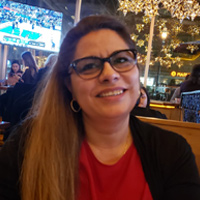 Diana Cardona
Financial Controller
Diana has worked in small business for over 16 years. She has a background in banking and has studied Accounting and Software to keep her up to date in all areas of small businesses. Diana enjoys working on the team to help the client relieve stress in their paperwork and focus on generating more business for themselves.