What Makes Real Balance Accounting Services Ltd. Stand Out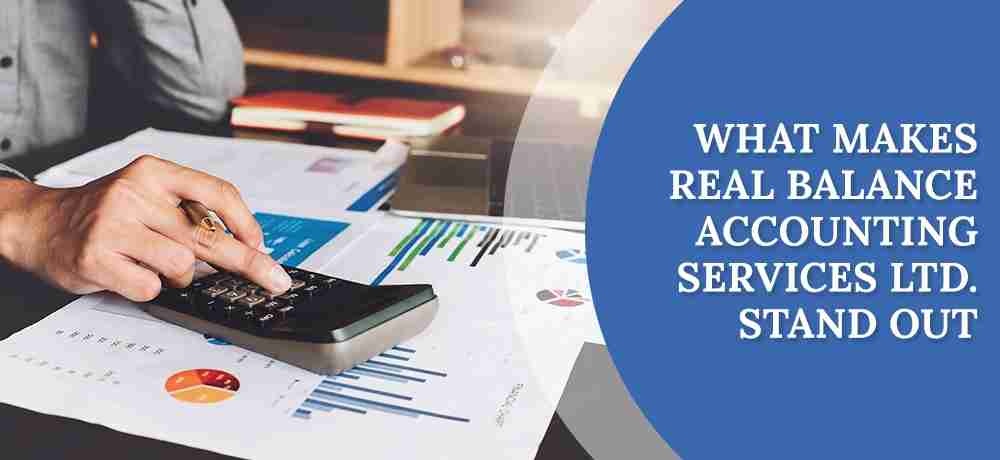 Thanks for stopping by our blog. If you're looking for more information about Real Balance Accounting Services Ltd., you've come to the right place.

About Real Balance Accounting Services Ltd.
We are a leading bookkeeping and accounting company in Richmond, BC, and we specialize in cloud-based accounting services. We focus our efforts on helping small businesses with cloud-based bookkeeping catch-up, payroll, business consulting, CRA compliance, and management advisory services every month.

Our office is located in Richmond, BC V6V 1H9, and we are an efficient team of five members. Our business has been in operation for twenty-five years. During those years, we have helped over five hundred small companies in catching up their accounting, negotiating with CRA, creating systems, and training clients every month. We show them how their business is operating in real-time, so they can make business decisions to succeed and work out future financial plans.

As a business, we believe that we are currently in a state of growth as we are consistently learning and improving our systems for our clients as new technologies are being introduced regularly. Also, the new accounting tools that we are implementing are visible to clients and are helping them in their day to day decision making.

We are available to our clients from Monday through Friday, from 8 am to 5 pm.

The Real Balance Accounting Services Ltd. Difference
When we work with a client, we treat their business as if it were our own. We work together with them as a team to ensure they achieve the success they are after.

To ensure they benefit from our professionals, we also offer management advisory services and communicate with them clearly and efficiently to avoid confusion and misunderstandings.

By offering our clients convenient solutions, we aim to create relationships of trust with them. That way, we can show them that we are interested in helping them and developing a plan for their success.

Our most significant achievements during the course of our business have been our ten years of accounting catch-up with successful results with CRA. We are also proud of our efforts to successfully guide start-ups in a remote financial controller capacity.

We've been able to do so as we are equipped with the right knowledge and skills to meet the needs of our clients and the tax authorities. Our team is a certified QuickBooks Online Advanced Advisor, along with Receipt Bank, Xero, TSheets, Veem, ADP, Payworks, Wagepoint, Amazon, and Shopify trusted partners and advisors.

As experienced experts, we aim to help as many small businesses in a cloud-based accounting world through training and guidance. We work on their business and not in their business. That way, they still have control over their finances and decisions.

To learn more about all that we do at Real Balance Accounting Services Ltd., please click here. If you have any questions about how we can help you, we'd love to hear from you. Please contact us here.
---
---