Why You Should Choose Real Balance Accounting Services Ltd.!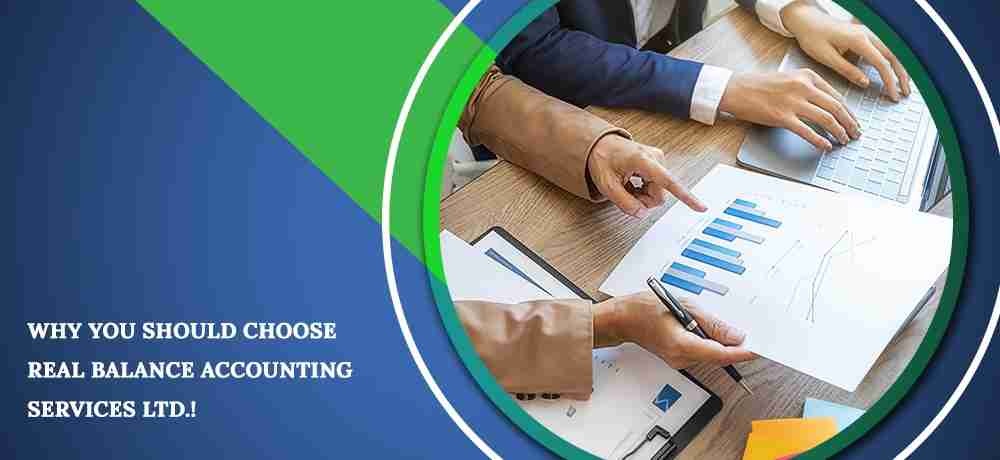 As a small business owner, your main aim would be setting up your business's position to dominate the current market with a product or service that customers need. However, as you concentrate on building your company, you may find that the administrative aspects of your firm, like accounting, become time-consuming. When such a situation arises, you must hire an accounting firm to ensure all your financial activities are appropriately managed and documented. These professionals will also offer various accounting advantages, suitable solutions for your business, and free you from all your financial hassles, provided you choose a firm that matches your expectations. You need to go through reviews you find online and speak to people who've worked with them.
At Real Balance Accounting Services Ltd., we are confident about the services we provide and will not shy away from giving you references. Besides, we will be happy to tell you why we are the top name in the financial sector.
We have been in the financial industry for many years and have several happy clients. If you're looking for an experienced accountant and bookkeeping services, here are a few reasons why we are the best at what we do.
Great customer service
We treat your business like our business! We will assist you by putting an accounting system in place to help you gain operational efficiency as you build your business and maximize profitability.
Assistance with CRA audits
A request from Canada Revenue Agency (CRA) to audit or review your financial records can happen at any time, and you need to be prepared for it. At Real Balance Accounting Services Ltd., we can handle and help you through the process. We will take care of all the details and help mitigate the anxiety and uncertainty associated with these audits.
Genuine care
We genuinely care about your needs and the success of your business. We will help explain to you in detail your company's accounting and tax aspects and take care of your finances efficiently so that your accounting operations are easier to manage.
Accurate details
We make sure that your accounting reports are accurate and up-to-date. We always stay on top of changing regulations, so your business remains compliant with all accounting rules.
As one of the leading accounting and bookkeeping services in Richmond, BC, we ensure that we exceed expectations and always put you first. Our team of professionals will set your business up with an accounting system and work closely with your company and its needs. We will help formulate a business plan for managing your accounts and investment and work tirelessly to help your business grow. Our wide array of accounting and bookkeeping services is available to clients in Lower Mainland, including Richmond, Vancouver, Coquitlam, Maple Ridge, Langley, Surrey, North Vancouver, West Vancouver, Burnaby, Delta, and White Rock, BC.
To learn more about the services we offer at Real Balance Accounting Services Ltd., please click here. To read what our clients are saying about us, please click here. If you have any questions about how we can help you, get in touch with us by clicking here.
---
---