Busted! Don't Believe This Accounting Myth!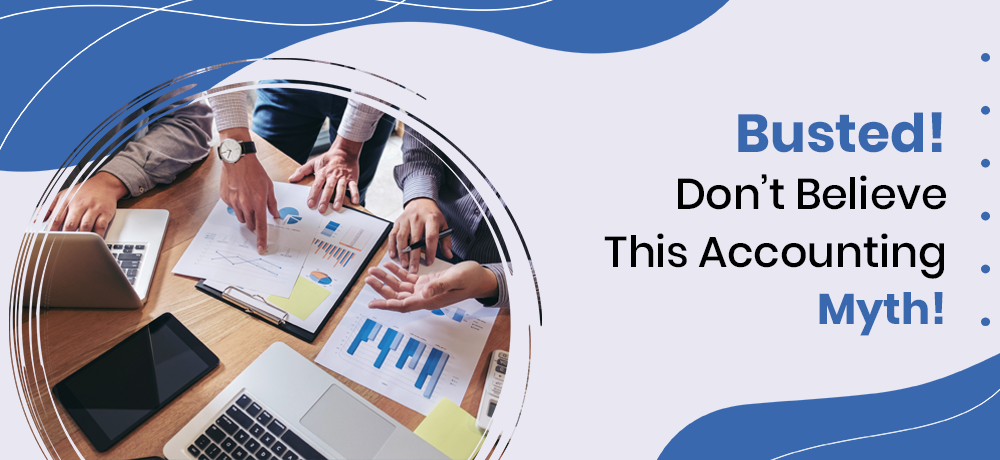 Managing your company's money and examining its financial condition is a vital part of running a business. With your finances accurately recorded, you know exactly what your income and expenses are. However, though you may be an expert in your line of work and can handle most of your operations and administrative tasks on your own, accounting can be trickier to manage.
As accounting is complicated to manage, you may rely on the internet for guidance. Unfortunately, the internet is a resource of both good and bad information, which can mess up your understanding of the best steps to maintain financial records. Currently, a major misconception you'll see online is that technology can solve all your accounting problems. This is not true, and the experts at Real Balance Accounting Services Ltd. have explained why!
Myth: Accounting should be easy with the new software in the market these days
Truth: Accounting software is simply a tool for better reporting and examining your financial condition. To receive the actual benefits of accounting software, you need proper training and experience. Accounting programs are virtually incapable of making errors, but they are not immune to human errors arising from data entry mistakes. Moreover, the software's sophistication can vary by vendor, and some may provide you with the basics while others with more advanced tools.
As you can see, accounting software can provide timely and accurate information, but you need to understand the VALUE of accounting and advisory services as your customers do for your business. Accounting is an essential part of every business, so you must learn how to do it correctly or hire an accounting service to assist you with your accounting requirements.
If you're looking to steer clear of other myths, reach out to Real Balance Accounting Services Ltd. As a leading bookkeeping and accounting service in Richmond, BC, we take on the nitty-gritty back-office accounting and administrative tasks so that small business entrepreneurs can focus on their company's growth. Our efficient bookkeeping, payroll, management advisory services, and taxes services are extended to clients across the Lower Mainland, including Richmond, Vancouver, Coquitlam, Maple Ridge, Langley, Surrey, North Vancouver, West Vancouver, Burnaby, Delta, and White Rock, BC.
For a complete list of our services, please click here. If you have any questions about bookkeeping and accounting, we'd love to hear from you. Please contact us here.
---
---