Why DIY Bookkeeping Is A Bad Idea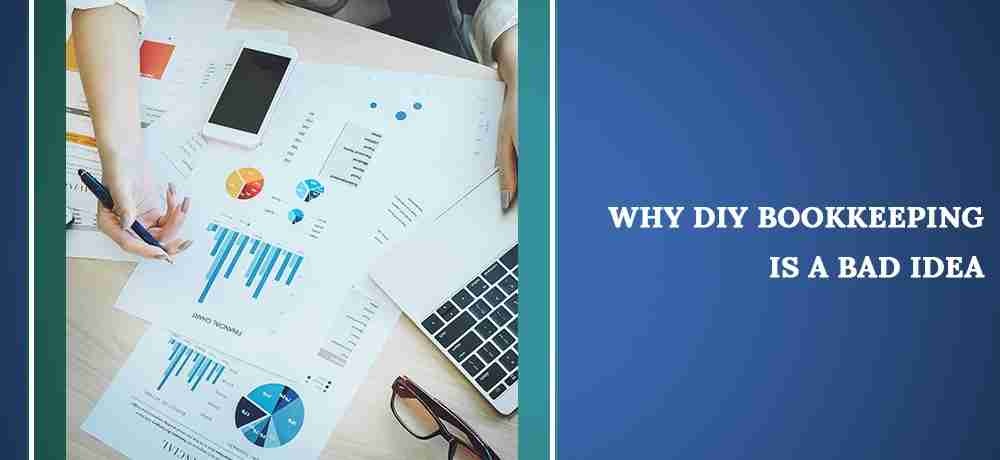 Right now, DIY activities are all the rage as they offer a sense of accomplishment and great savings. People are making all kinds of home décor, skin care products, and even performing services themselves, which they would normally pay for. However, as the DIY trend continues to grow, many individuals feel that they can do just about anything on their own.
One primary example of DIY services is bookkeeping. While you can prepare your own books, you should do so only if you are experienced in this practice and know what you're doing. Bookkeeping may be a small task, but it can impact your business on a large scale. This is because it is linked with your taxes, financial plans, investments, operations, etc.
If you make errors while preparing your books, you could face severe repercussions that are difficult to reverse. To give you an idea of what could go wrong when you handle your bookkeeping yourself, Real Balance Accounting Services Ltd. has explained two reasons why DIY bookkeeping is a bad idea.
1. You may make mistakes
It is important to prepare your books correctly right from the start to save money and prevent unnecessary expenses. Incorrect entries and details can impact your tax declaration, investment decisions, and saving plans. Another issue that may occur when you make mistakes in your books is that it will be time-consuming to rectify.
2. You may face financial implications
If there are errors in your books, you have to get them rectified, or else you could ultimately face penalties from the CRA (Canada Revenue Agency) for paying less than what you owe. There's also a chance that your miscalculations could result in you paying more than you need to.
Getting a professional to correct the mistakes in your books will take a long time and cost you a lot of money as they will need to go through your books with a fine-tooth comb. To save on time and money, most bookkeepers will propose to redo your books from scratch. This again will cost you money depending on how much financial data they need to redocument and how many hours it will take them to do this.
Do things right - Hire a professional
As you can see, it is vital to have an expert handle your bookkeeping needs. Just remember, when hiring a professional, you need to look for one who is certified, experienced, and well trained. A professional bookkeeper can go through college to obtain a degree in bookkeeping. But, they can also acquire certifications by attending courses, in addition to attending business school and graduating with a business management degree.
Irrespective of the type of professional you choose, you need to ensure that they are properly trained to streamline your finances. They must also have significant experience in handling books for businesses similar to yours.
If you'd like to enlist the best bookkeeping and accounting services in Richmond, BC, reach out to the experts at Real Balance Accounting Services Ltd. We set up monthly accounting systems and spend time with you to help you understand our business and its needs. We do this so we can work together effortlessly and achieve successful results. If you're in and around Lower Mainland, including Richmond, Vancouver, Coquitlam, Maple Ridge, Langley, Surrey, North Vancouver, West Vancouver, Burnaby, Delta, and White Rock, BC, we'd happy to service your bookkeeping needs. All you need to do is get in touch with us by clicking here. For more details about our services, please click here.
---
---