How This New Trend In Accounting Could Help You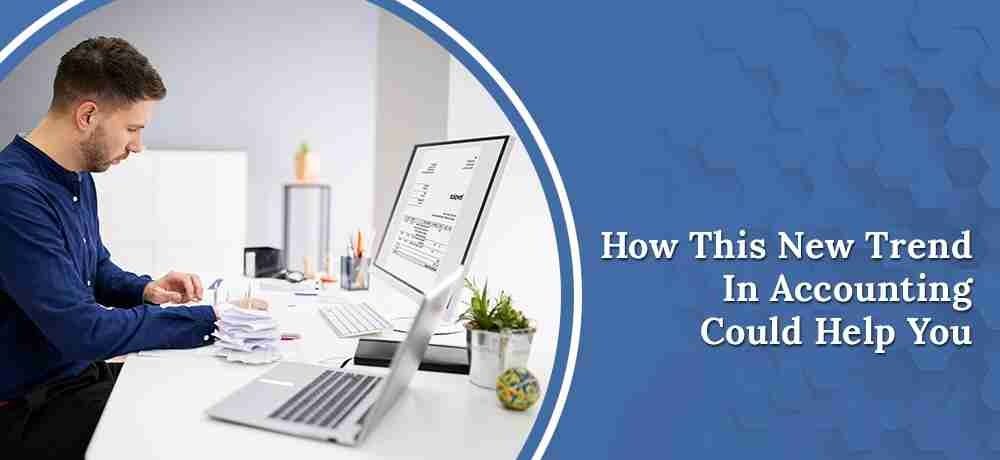 Due to the pandemic, many enterprises are using online tools to transform their processes which is enhancing communication and operations. Another area where virtual technology has played a favorable role after the outbreak of COVID-19 is accounting.
Many firms are increasingly taking advantage of cloud accounting. This means that financial systems are slowly going paperless, and the Canada Revenue Agency (CRA) has welcomed this development. Does this mean you should adopt cloud computing too? If you ask us, we think it's a transition you should embrace as it offers several advantages to you and your business.
The main benefits include:
All your business information is available to you anytime.
You can have more control of sales and who owes you money.
You will always be on time for CRA reporting.
No money gets wasted on paying penalties and arrears.
It's possible to receive a monthly review of your numbers in real-time.
While cloud computing allows you to quickly access your data to make profitable business decisions, it also streamlines your accounting process. To make the most of this technology, you will need to learn how to use a few apps and systems, sometimes creating a little stress. However, if your accounting team is tech-savvy, you will have no trouble adjusting to the new procedures, even if you come from a non-computer background.
At Real Balance Accounting Services Ltd., we provide the best bookkeeping and accounting services in Richmond, BC, and can successfully help you with your cloud accounting needs. We work with you as a team and train you thoroughly to use new apps and processes, which creates a fantastic learning experience.
Besides, we foster synergy with a network of leading cloud-based applications specializing in bookkeeping, payroll, time tracking, merchant processing, and expense management. It assists clients in simplifying their back-office systems, allowing them more time to focus on growth.
We serve clients across the Lower Mainland, including Richmond, Vancouver, Coquitlam, Maple Ridge, Langley, Surrey, North Vancouver, West Vancouver, Burnaby, Delta, and White Rock, BC.
If you have any questions about cloud accounting, please contact us by clicking here. To learn more about the other services we have to offer, please click here.
---
---